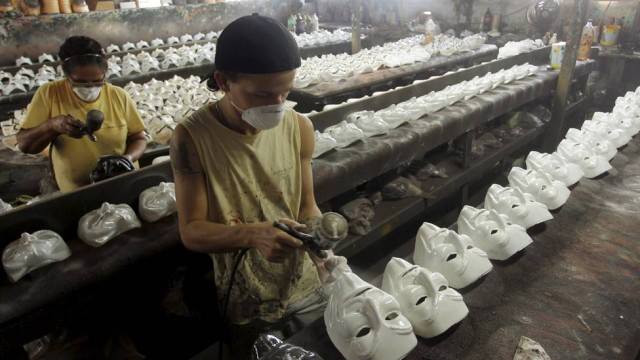 From here. Sadly no details.
Update: A commenter points me to this Brazilian publication. In Google Translate's view, it reads:
A factory in Sao Goncalo, the metropolitan area of ​​Rio, is producing per day, about 800 masks model "Anonymous" – an activist group popular throughout the world. The pieces are supplying the demand of the protesters who are going to the streets in Rio and other states to protest against the governments.

– What surprises me is that we are selling more items for individuals who for shops. A person comes to us and takes about 300, 400 masks, while the resale companies are buying about 60 – says Olga Valles, administrative partner Condal factory.
Via @GrahamWJenkins and @HayesBrown