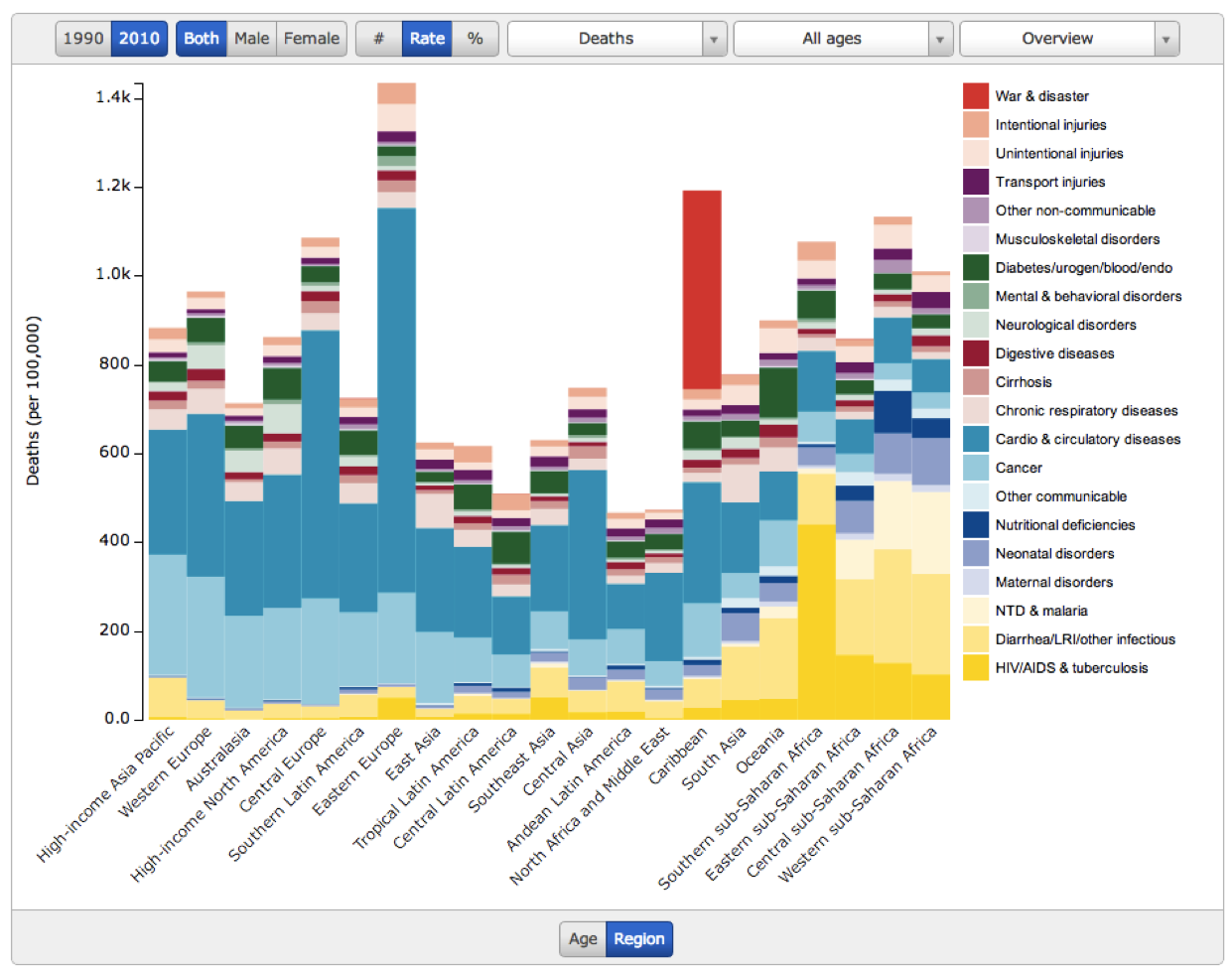 This is 2010 data, so most striking is the Haiti earthquake. As far as I can tell, however, the effect of Vodka on eastern European cardio is worse. No doubt intentional and unintentional injuries are related as well.
AIDS in southern Africa should give us all pause. War deaths seem lower than expected for the continent, but I guess 2010 (and the years since) have been more peaceful than the previous two decades. That too is a mostly unsung accomplishment.
Bottoms up to the Russians in the audience.
From the Guardian data blog. h/t Pia Raffler