1. Has the Kindle been cracked?
3. Good sense from GiveWell on microfinance
4. And, finally, the relative price of different liquids: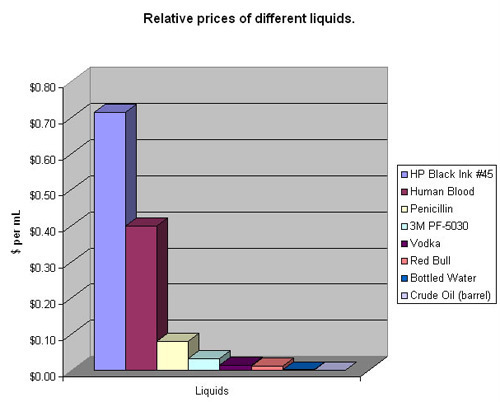 From ReflectionOf.Me
Note: All links came from readers who subscribe to and share with my shared items feed. This is my favorite source of stories these days. If you're a Google Reader sharer, please share if you haven't already.