SWAY was a research program in northern Uganda dedicated to understanding the causes and consequences of civil war violence and child soldiering.
Overview
Specifically, SWAY studied:
The long-term, individual-level economic, psychological, and political impacts of exposure to war violence and conscription
The scale, nature and causes of child soldiering and forced recruitment
The design and evaluation of programs to recover, reintegrate, and develop after conflict
To do so, SWAY tracked and surveyed a representative sample of more than 1,300 young men and women at the end of of northern Uganda's 20-year war.
SWAY's principal researchers are Jeannie Annan, Chris Blattman, Khristopher Carlson, and Dyan Mazurana. SWAY concluded in 2008. The research continues in several programs and evaluations, including: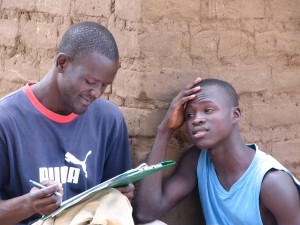 SWAY Data
This zip file contains:
A "codebook" with a description of the study design and implementation and variables of interest
Survey instruments in text files
Raw survey data (anonymized) in Stata form
Academic paper replication files in Stata form
All other files used to construct datasets for the academic analysis
Please cite one of the academic publications below for these data.
Academic Publications
Several book and journal articles based on SWAY have been published or are in press, including: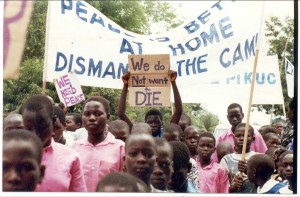 Policy Reports
Research Briefs
SWAY's early findings were summarized is a series of short research and policy briefs:
Full Reports
Two full-length reports provide the most thorough coverage of SWAY results.
SWAY I: The State of Youth in northern Uganda (2007)
SWAY II: The State of Female Youth in Northern Uganda (2008)
Supporters
SWAY was primarily supported by AVSI Uganda and UNICEF Uganda.
Other donors include the MacArthur Foundation, the UC Berkeley Human Rights Center, the Russell Sage Foundation, the UC Berkeley Center for African Studies, the IPRA Foundation, the UC Berkeley IBER, and Indiana University's HPER.