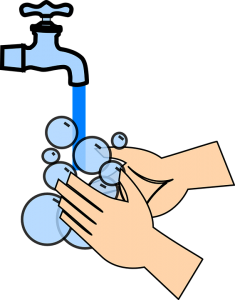 On the Development Impact Blog, David Evans walks through applying those steps to decide whether a technology-aided teaching program that worked in urban India would also work in rural Tanzania.
And the award for best RAs of the year goes to the ones on this Argentina study that found having someone else in a public bathroom increased urinal flushing and hand washing:
Researchers first identified three male restrooms that allowed observers to reliably hear whether a user flushed the urinal and washed his hands. For each user who entered the restroom, researchers alternated assignment between the treatment and comparison group. When a treatment group-assigned individual entered the restroom, an observer entered the restroom eight seconds afterwards and placed himself at another urinal. The observer acted as another user of the restroom without flushing the urinal or washing his hands and stayed in the restroom until the participant left. For individuals assigned to the comparison group, the observer waited outside the restroom and listened to determine whether the participant flushed the urinal and/or washed his hands. To avoid any possible influence by a third party, observers excluded instances when other people were also using the restroom.
Wonder if the RAs were trained in physics.