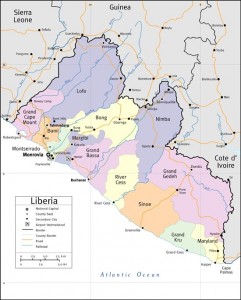 Background
We are working with the UN Peacebuilding Fund, UNHCR and the Justice and Peace Commission (JPC) in Liberia to map, track, and mitigate violence and conflict in rural communities.
The Liberian government identified 250 of the most conflict-prone towns and villages in three of its most war-affected counties: Lofa, Nimba and Grand Gedeh. IPA is following a panel of more than 6000 community members and leaders across the 250 towns.
Research questions
What are the trends and patterns of conflict and cooperation in Liberia
How do war experiences shape present political participation and attitudes?
Can we predict or explain the incidence of violent and non-violent conflicts, including inter-group violence, land conflicts, mob justice, and violent crime?
How do economic shocks impact community-level conflict?
Available publications