In preparation for the Chicago move, we are clearing out old and unwanted items. Unwanted furniture and housewares go into the building laundry room, where they are usually adopted within a few hours. But what about those old eyeglasses.
In a paper published in March in the journal Optometry and Vision Science, four researchers compare the full costs of delivering used glasses to the costs of instead delivering ready-made glasses in standard powers (like my drugstore readers, but for myopia as well). The authors find that recycled glasses cost nearly twice as much per usable pair.
Article. I have not read the original paper, but it jives with the Stuff We Don't Want (SWEDOW) flowchart from the Development Research Institute: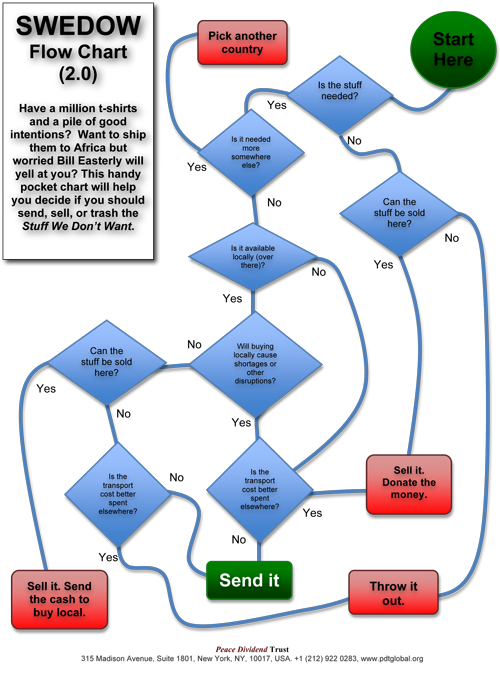 If I or the research are somehow mistaken, you still have about a day to let me know.