Guest post by Jeff Mosenkis of Innovations for Poverty Action.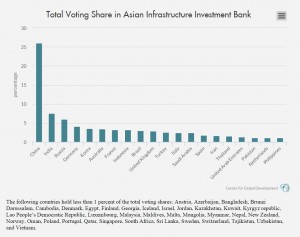 But Laura Seay interviewed journalist Howard French, on the Washington Post Monkey Cage blog about his new book on Chinese involvement in Africa. He argues that Chinese involvement in developing countries is usually beneficial for both, and despite American fears, African leaders know what they're doing and aren't about to become puppets of China. He also points out much of the fear-based discussion in the West lacks voices from either Africa or China.
If you got away without taking econ 101 or your family wants to understand why you keep talking about "opportunity costs" of visiting, the Crash Course YouTube channel which does entertaining 5-10-minute lessons on many topics, is starting 40 short lessons explaining economics for lay-people.
Plus, you'll never have to deal with this on a final exam:
WHAT KIND OF PROFESSOR DOES THIS pic.twitter.com/ACtQ0FCwRm

— name (@shaunhin) July 1, 2015