My standing desk review was one of my most popular posts of 2013. I've been a standing evangelist since then.
If I spend 15 minutes sitting down at a laptop, my upper back muscles like to go into spasm. This means I need solutions on the go for travel.
In July I blogged my hotel solution in Liberia. While traveling and vacationing in August, I needed solutions in Ottawa and North Carolina, including one unholy option and one new portable standing desk I have fallen in love with.
Here is the Ottawa setup in my parent's basement: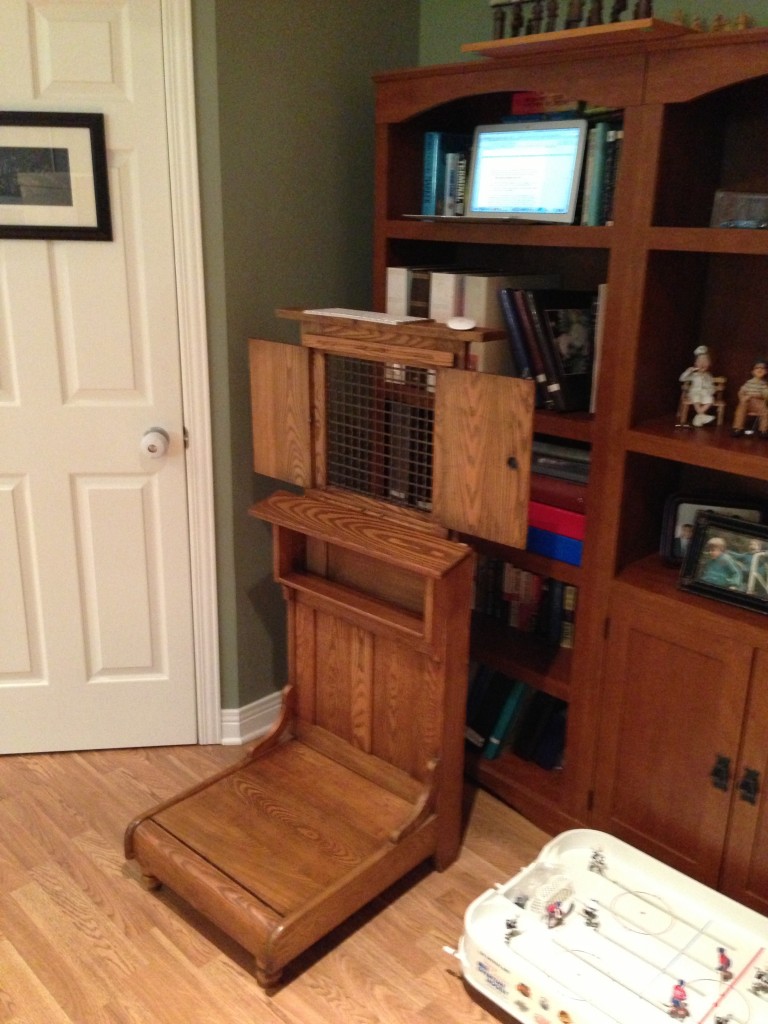 A shout out to all the Catholics out there who said to themselves: Hey, isn't he standing on an antique confessional? I confess yes.
(The Canadian Catholics, meanwhile, are squinting and straining to see who's playing the Habs. The Maple Leafs, of course. Naturally, they are losing.)
Finally, here is my North Carolina setup.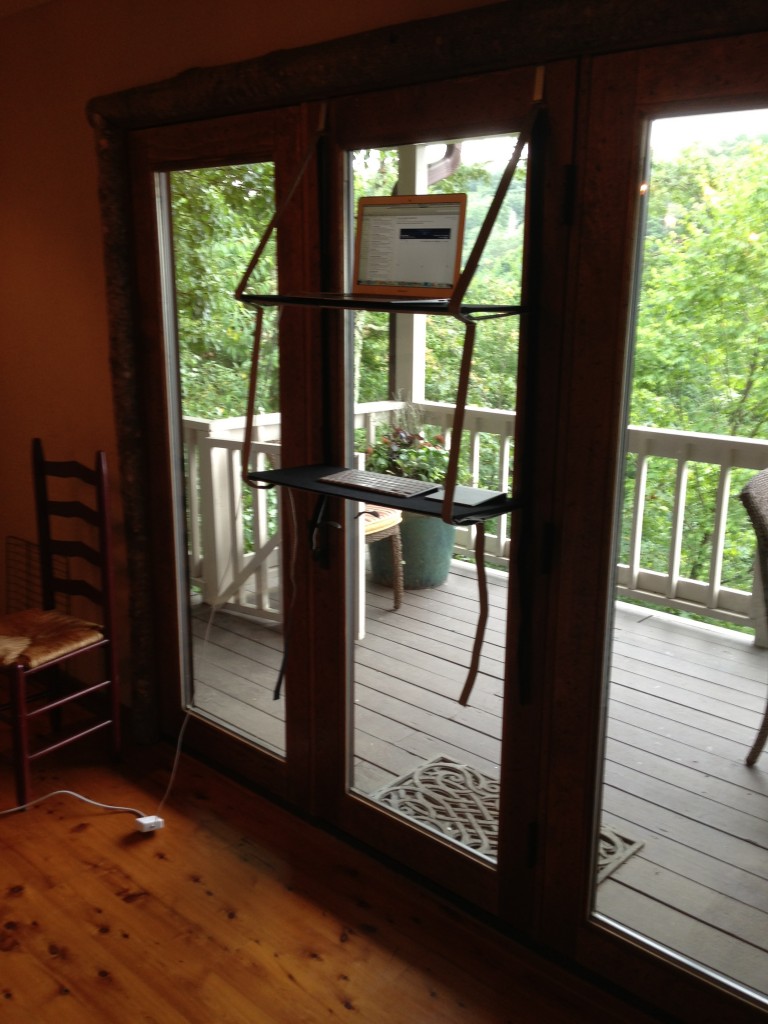 "Egad, what is that fabulous contraption?" you may ask. It is the portable, packable, lightweight Ninja desk.
Full reviews and discussion in my full standing desk review post, but in short: the best $159 I have spent in a long time. I don't like it for regular use, but it comes with me for virtually every overnight trip.