Friends have given many thoughtful things, but the blog audience might especially appreciate our surprise from IPA: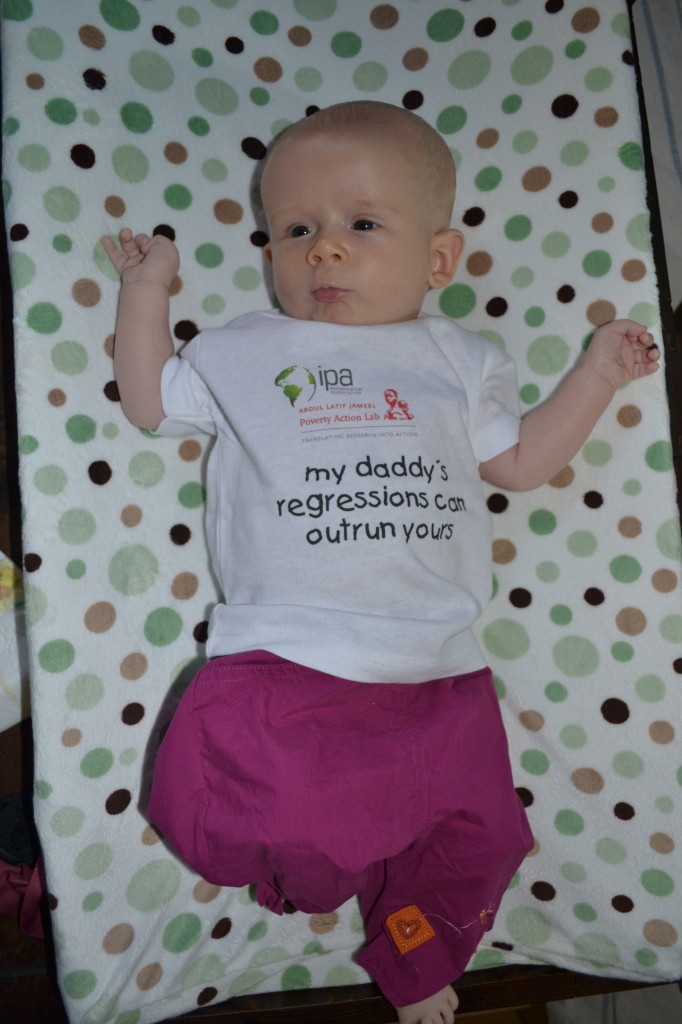 It's too bad I'm a rotten photographer, even with so excellent a subject.
Jeannie is much better at this sort of thing. This is today's post-bath bliss: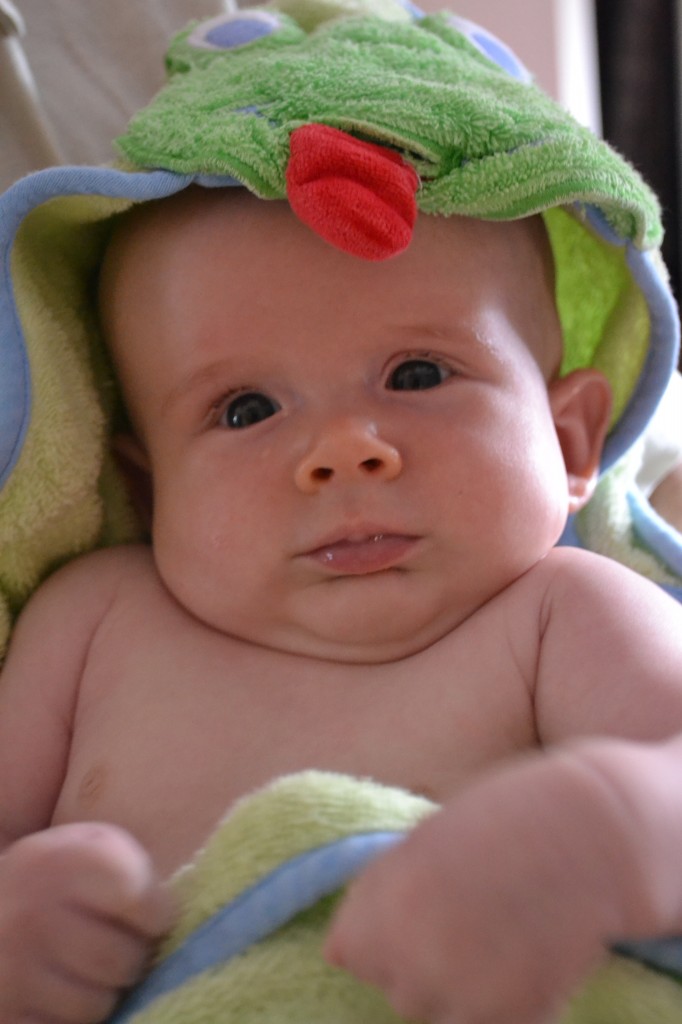 Personally I think everyone ought to have a froggie bathrobe hoodie.
At Texas in Africa's excellent suggestion, I have instituted a new "mommy blog" tag. Those of you so inclined can screen out those posts. (Personally, I think I've been exerting superhuman self-control. You're lucky I don't get all Anne Gedde on you and give you the animal-bathrobe-of-the-week.)