Tuesday I visited two factories with expansion plans—perfect candidates for our factory labor study. One mixes and packages juice, the other produces plastic products from recycled Coca Cola crates.
While a job on the production line promises a steady income, we see reminders why we need an fuller accounting of the impacts of industrial labor.
Here's the first aid box in the plastics factory: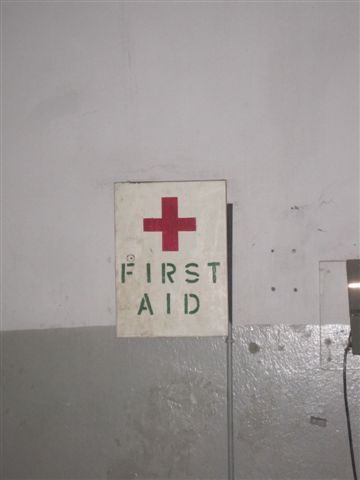 And here are its lovely wares: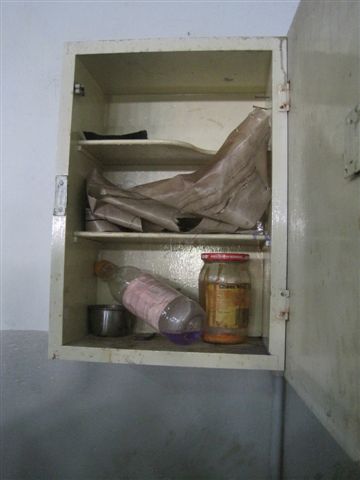 Hand stuck in an injection mold? Don't worry, we have just the filthy plastic wrap, orange lentils and gasoline you need.