Lexicalist reads through internet and twitter chatter to break down what people talk about by age, gender, and geography.
Here is "oil spill" (up about 12,000% the last month, mentioned once out of every 11,826 words):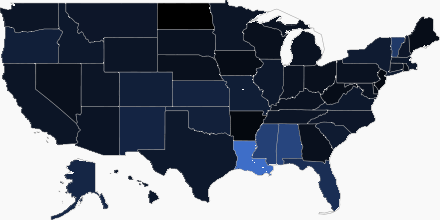 Lighter blue, clearly, means the word is more common.
Here is "africa":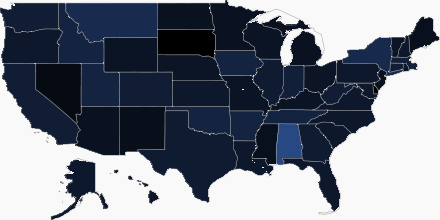 People are talking about Africa 31% more than a month ago. Top states? DC and… Alabama!
DC (5.9%)
Alabama (5.3%)
Montana (3.2%)
New York (3.1%)
Arkansas (2.6%)
Finally, if you ever asked yourself, "why don't I see more Internet chatter on cattle?" it's because you live in the wrong state: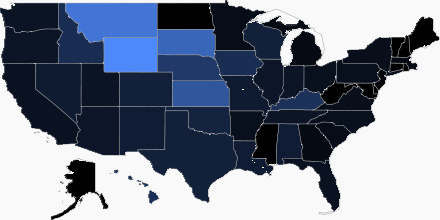 Readers: prize for the best search word. Post links in comments.
Thanks to David Atkin for the pointer.