Courtesy of Kate at Wronging Rights, here is Wednesday's UN Human Rights Council vote on investigating Israel for war crimes in Gaza: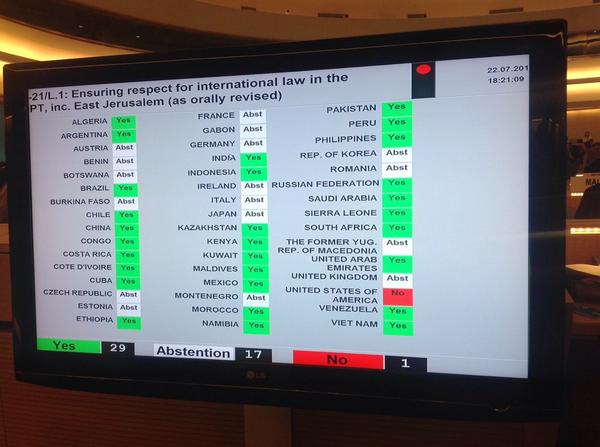 And here is the vote four months ago to investigate Sri Lanka: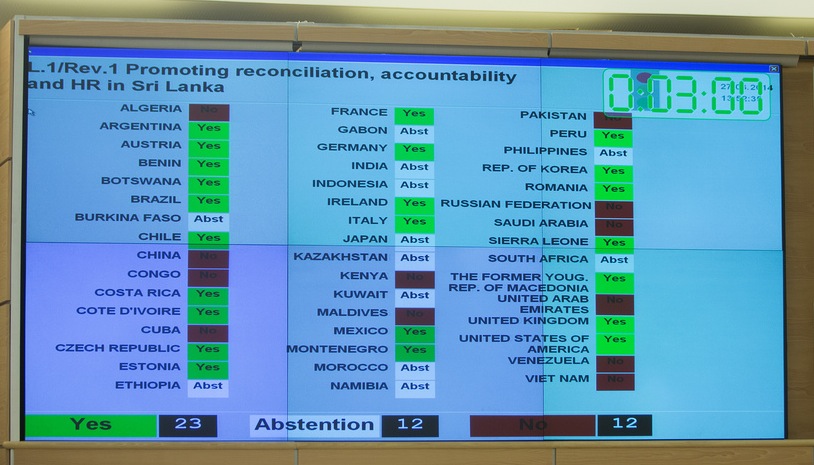 Most flip. From Kate:
This is interesting (or depressing, depending on how you look at it) because when countries explain their votes, they almost always speak in absolutes.
Note that this is a vote to investigate—to gather more information to see whether a violation has been made. Presumably this need not be a high bar. I for one would love to see a UNHRC hypocrisy index. A simple variance measure would be an easy start, though if the Council gets a large number of questionable proposals to vote on, some conditions could be set (e.g. count only those cases where concerns of possible human rights violations has been raised by one of the more independent watchdogs.) Major paper love to write stories about international rankings.